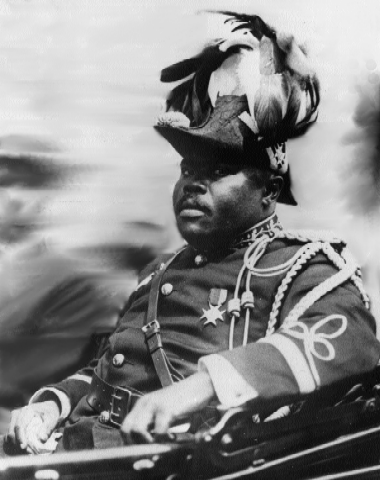 The UNIA & ACL PRESENTS the 19TH ANNUAL MARCUS GARVEY PARADE AND FESTIVAL- Los Angeles, California. Saturday August 30, 2008.
This year's parade will be held on Saturday August 30, 2008 starting at Adams and Crenshaw and will proceed to Leimert Park at Crenshaw and Vernon. The parade starts at 10 a.m. and participants will arrive at the parade starting point at 8:30 a.m.
The parade will be followed by the Marcus Garvey Festival that will take place in Leimert Park from 12 noon to 6 p.m. The festival will offer entertainment, information booths, speakers and free fruit to the community.
The parade and festival will be held to commemorate the life and valuable contributions of Marcus Garvey and the UNIA & ACL. Mr. Garvey is credited with organizing the largest mass movement of people of African descent around the world to date. This year's theme is "The Legacy of Leadership."
Additionally, the Full and Complete Exoneration of Marcus Garvey will be one of the main focuses of the 19TH ANNUAL MARCUS GARVEY PARADE AND FESTIVAL.
The legislation H.CON.RES.24 sponsored by Congressman Charles Rangel, which will lead to the exoneration and pardon of Marcus Garvey, will be explained to the community.
For information on the exoneration see the following websites:
www.marcusgarveyexoneration.com and
www.govtrack.us/congress/billtext.xpd?bill=hc110-24
For additional information on the 19th Annual Marcus Garvey Parade and Festival contact UNIA at 323-428-3897.